When I met Nina, the director of Style Gorgeous, she got me thinking about my wardrobe as an Orchestra. She talked about how we should have garments in our wardrobe which act like the triangle in an orchestra. They don't get used frequently but when they do they're memorable.
For instance my Banana Jacket, Falda Jacket, and gauze top made for Frocktails act as high notes. The low notes are your basics like t-shirts, singlets, base layer garments.
The rest of the orchestra is made up of pieces which serve the rest of my wardrobe. Pinafores, pants, blouses, jackets. Those garments accounts for around 70 percent of my wardrobe.
In my efforts to think about the sustainability of my hobby, the size, and use of my wardrobe. I aim to make less frosting or high note pieces and more everyday pieces which contain elements of frosting. For instance a pair of black work pants can contain a hidden colourful pocket or colourful bias binding. A skirt is lined with patterned lining. It's all business on the outside but party on the inside. I love visual patterns BUT I struggle if my wardrobe has lots of pattern and less solid colours. This is because I'm drawn to classic style garments but I still like to feel my creativity reflected.
I've been thinking about my summer wardrobe additions for a while. In my attempt to NOT make all the things I have been trying to fill the gaps in my closet.
I'm planning on making a summer weight jacket in a fitted shape using the Barbara pattern. I'm also going to make a lady business with the Julia jacket pattern.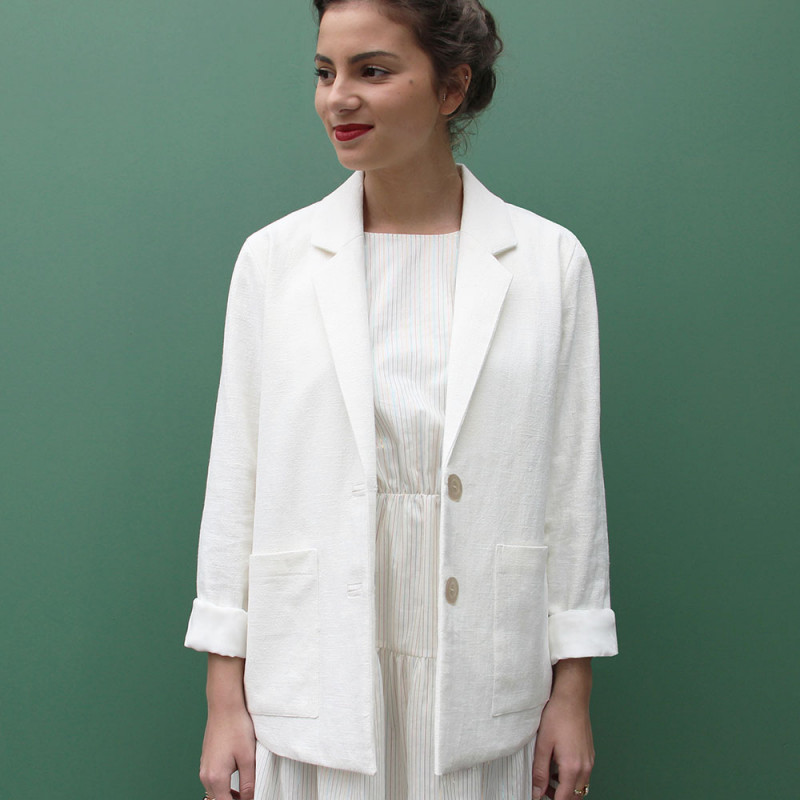 I'm creating a dress for an awards event I'm attending using the Meridian dress pattern in a brushed lyocell.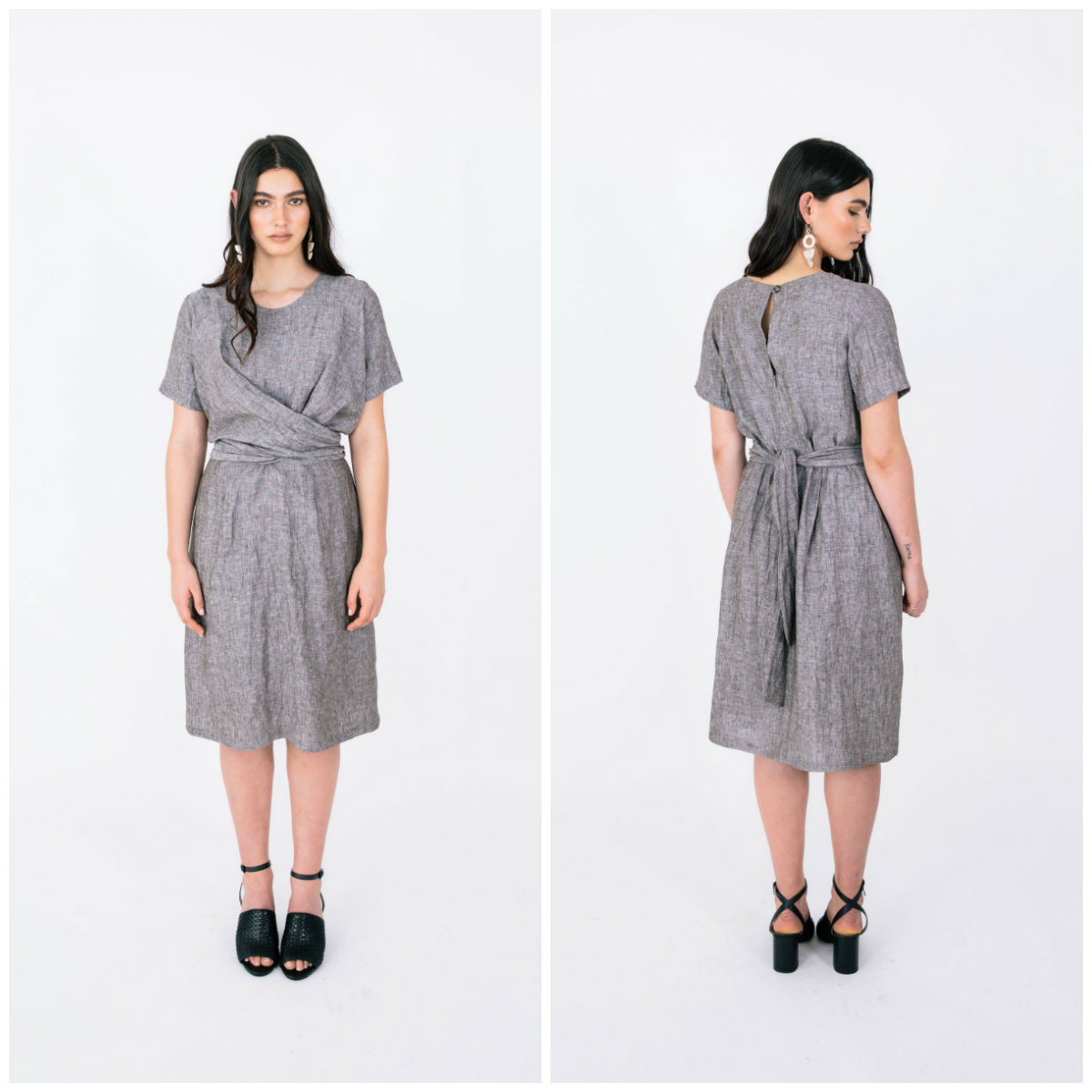 Sew over It jumpsuit in navy washed linen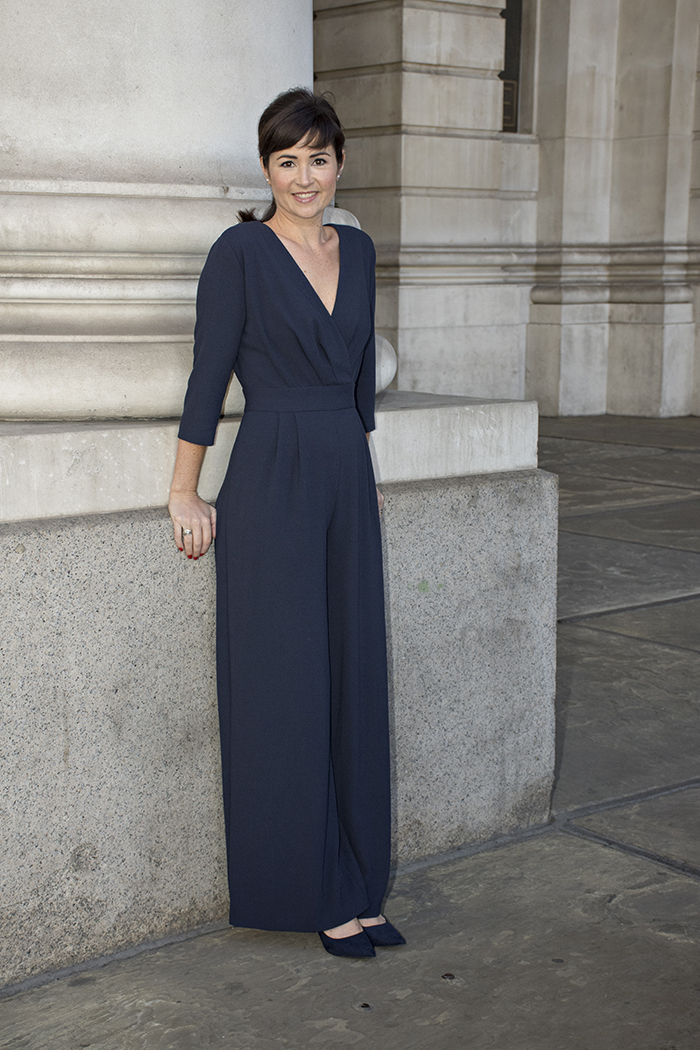 Lander pants in a pink drill to match my pink Barbara jacket.
Olya shirt – fabric to be decided.
Abstract print dress Deer and Doe Myosotis Dress. 
Maya top with cuffs – just completed
I will shorten the Berlin skirt I made two years ago. I want to make it more wearable – It's an essential work wear garment which is a gap in my current closet.
Sprinkles wrap blouse using the Peppermint Wrap Top.
Garments for Paul:
 Another Bomber jacket.
Short sleeve button-up shirts – giraffes, palm trees, abstract navy and white fabric.
And a couple of new t-shirts.
Looking forward to sharing more with you soon!